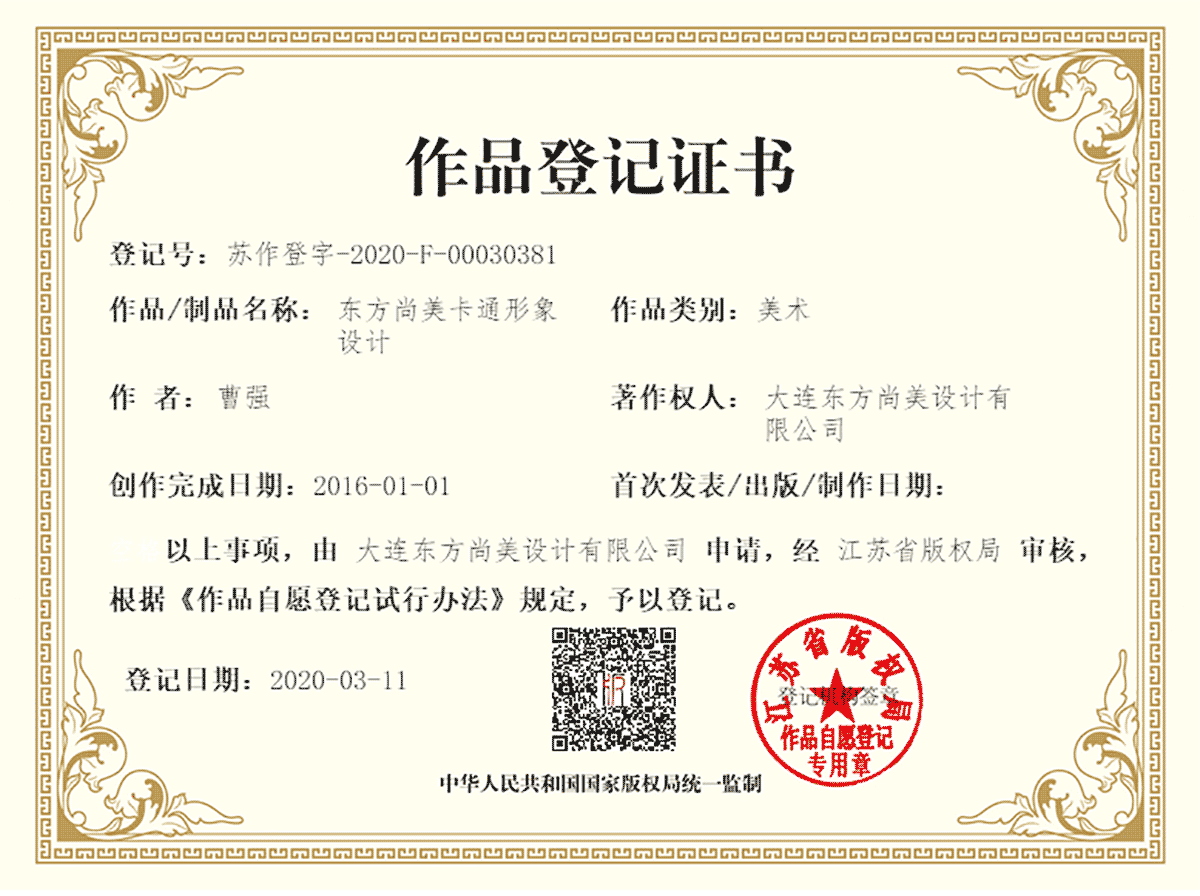 设计方案:
"东方"和"尚美"卡通形象结合中国古代汉唐文化,在人物服饰、造型、神态等方面进行传承与发扬,既不失国风魅力,又与当下审美接轨。卡通形象整体给人飘逸的动态美、利于品牌传播。
作为大连东方尚美设计有限公司专属卡通形象,"东方"飞舞鼠标、手持画卷,寓意用鼠标绘制创意,用画卷呈现灵感。"尚美"手握画笔,似有挥毫泼墨之态,寓意用画笔描绘大美中华。
此套卡通形象及延伸设计,除了主体卡通形象外,整体逻辑围绕"Oriental Charm"展开,即汉译东方尚美,版式主要运用了几何构图,其中以圆形为主。整套设计具有较强的延伸性,方便日后开发。
自古红蓝出CP,作为经典的色彩搭配组合,红色和蓝色是比较有冲击力的颜色。此次选用高纯度红色与蓝色做为视觉色彩,也是东方尚美一次新的尝试,力求通过两种色彩的极简表达,诠释东方尚美的"新意"与所倡导的"标新"风格。
整套设计简约大方,点线面结合有序,虚实结合,通过舒适化的视觉传达效果,让人一眼爱上东方尚美,怦然心动。后期会再继续完善及开发,喜欢此设计的朋友们,欢迎留言或致电:15734109725
"Oriental" and "Charm" cartoon images are combined with ancient Chinese Han and Tang cultures to carry forward and carry forward character costumes, shapes, and attitudes, etc., which not only lose the charm of the national style, but also conform to the current aesthetics. The cartoon image as a whole is elegant and dynamic, which is good for brand communication.
As the exclusive cartoon image of Dalian Oriental And Charm Design Co., Ltd., " Oriental " flutters the mouse and holds the picture scroll, implying to use the mouse to draw creativity and use the picture scroll to present inspiration. " Charm " holds a brush in her hand, and she seems to have a splash of ink, implying to depict Great China with a brush.
In addition to the main cartoon image, the overall logic of this set of cartoon images and the extended design revolves around "Oriental Charm", that is, the Chinese translation of Oriental Beauty, and the layout mainly uses geometric composition, of which the circle is the main one. The whole design has strong extensibility, which is convenient for future development.
Since ancient times, red and blue came out of CP. As a classic color combination, red and blue are more impactful colors. The selection of high-purity red and blue as the visual color is also a new attempt by Oriental Charm, which strives to interpret Oriental Charm 's "new ideas" and the "standard new" style advocated through the minimalist expression of the two colors.
The whole set of design is simple and generous, combining dots, lines and surfaces in an orderly manner, combining reality with reality. Through comfortable visual communication effects, it makes people fall in love with Oriental Charm at a glance. We will continue to improve and develop later. Friends who like this design are welcome to leave a message or call: 15734109725
---
关于东方尚美:
大连东方尚美设计有限公司是一家策划与设计并重的企业●品牌设计公司,立足大连、服务全国,始终秉持"需求至尚,创意无边"的服务宗旨、"方映中华,美传世界"的公司理念,站在客户角度量体裁衣,从客户的多层次受众消费市场和客户的竞争关系角度出发,结合客户的实际特色,进行差异化分析,为客户提供专业策划、创新设计和精准工艺的一站式企业●品牌服务,以独到的策略、创意和服务为客户打造较具特色的企业营销品牌,创造更高的企业●品牌传播价值。
Dalian Oriental Charm Design Co.,Ltd (hereinafter referred to as Oriental And Charm) is an enterprise·brand design company focusing on both planning and design. The company is located in Dalian, serving all over the country. It adheres to the service purpose of "Demand is supreme, creativity is boundless " and the company concept of "Reflection of China, spread aesthetic to the world" all the time. The company always focuses on the client's perspective. Combined with the actual characteristics of clients, the company carries out differentiation analysis, provides clients with one-stop enterprise·brand services of professional planning, innovative design and precise technology from the perspective of client's multi-level consumer market and client's competitive relationship. It creates the most distinctive corporate marketing brand and higher enterprise·brand communication value for clients with its unique strategy, creativity and service.
---
我们的经营范围:
品牌策略定位,品牌策划,品牌设计,品牌诊断,品牌升级,企业/品牌全生命周期策划设计服务
东方尚美期待与您合作!
Brand strategy and positioning, Brand planning, Brand design, Brand diagnosis, Brand upgrading, Whole life cycle planning and design service of enterprise / brand
Oriental And Charm sincerely look forward to cooperating with you!
---
联系我们:
联系电话(Contact Number):0411-3955 9399
WhatsApp:+86 157 3410 9725
公司网站(Company Website):www.dfsmsj.com
更多品牌设计知识请关注微信公众号(WeChat Public Account):DFSMSJ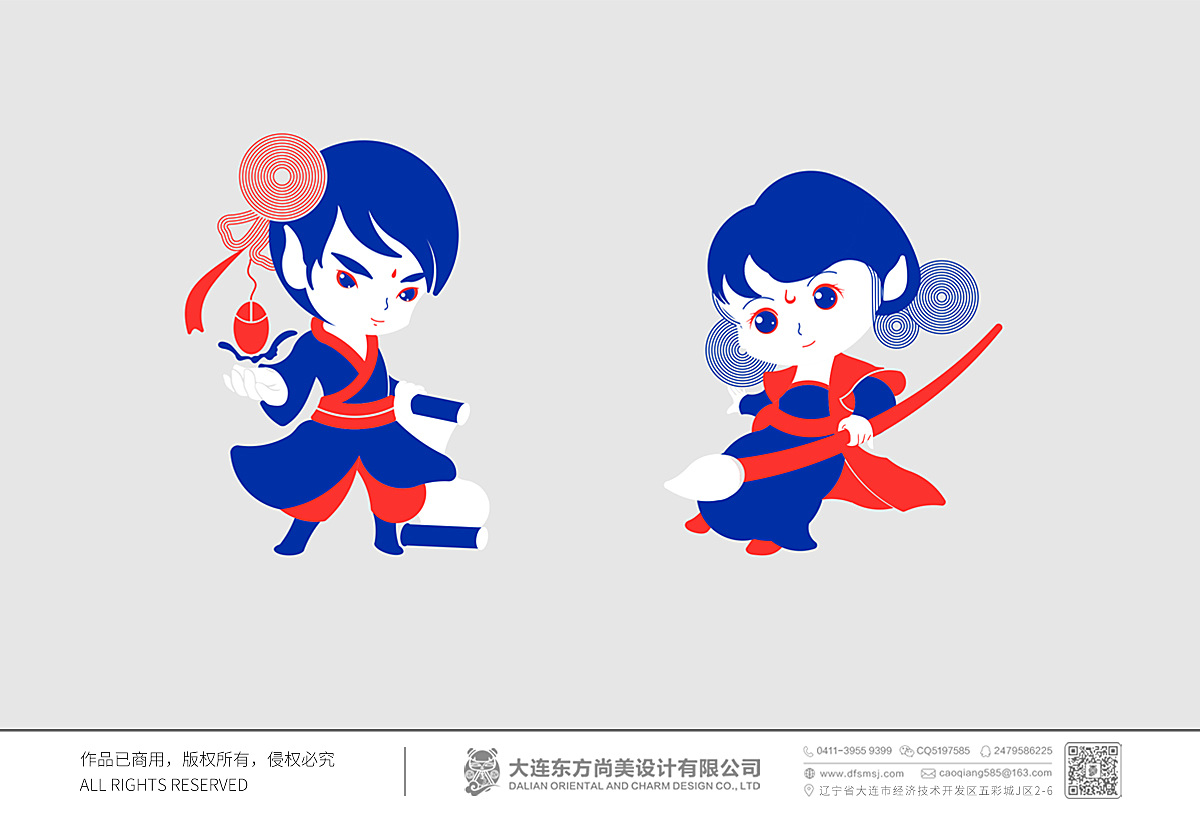 | Oriental Charm Cartoon image Design_Main image |
| Oriental Charm Cartoon image Design_Auxiliary Graphics |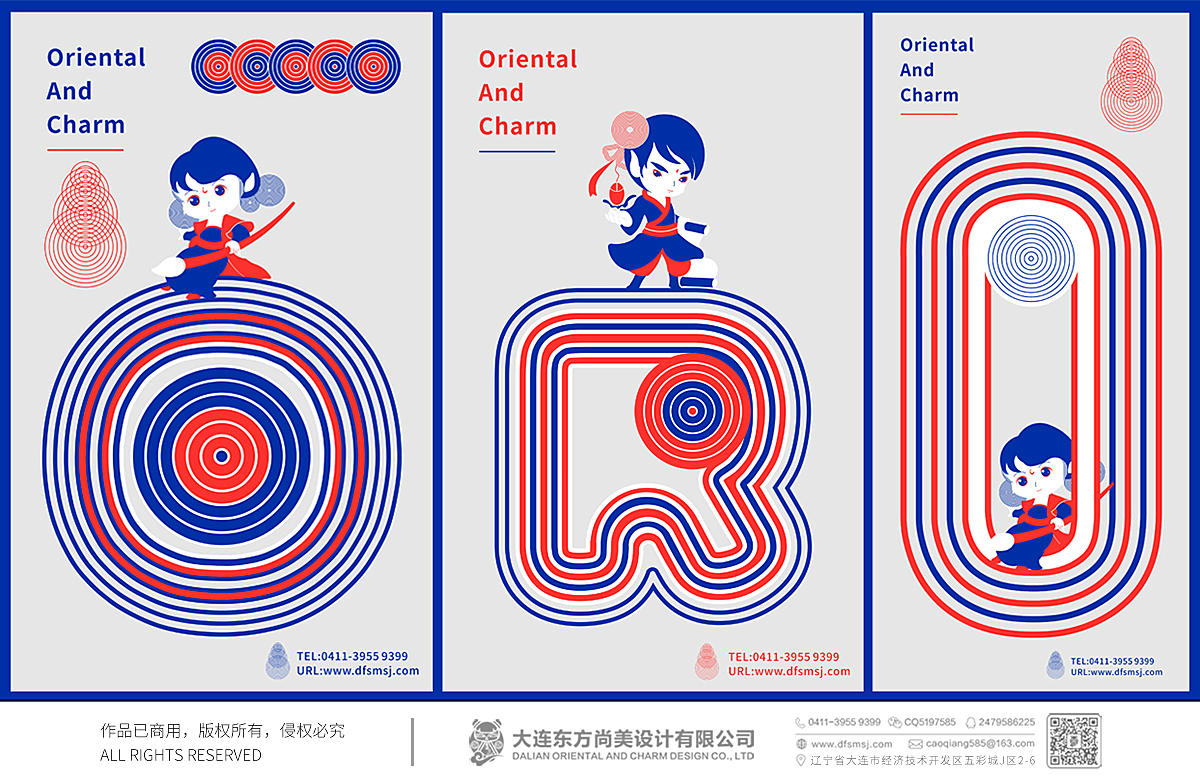 | Oriental Charm Cartoon image Design_Extension and creativity |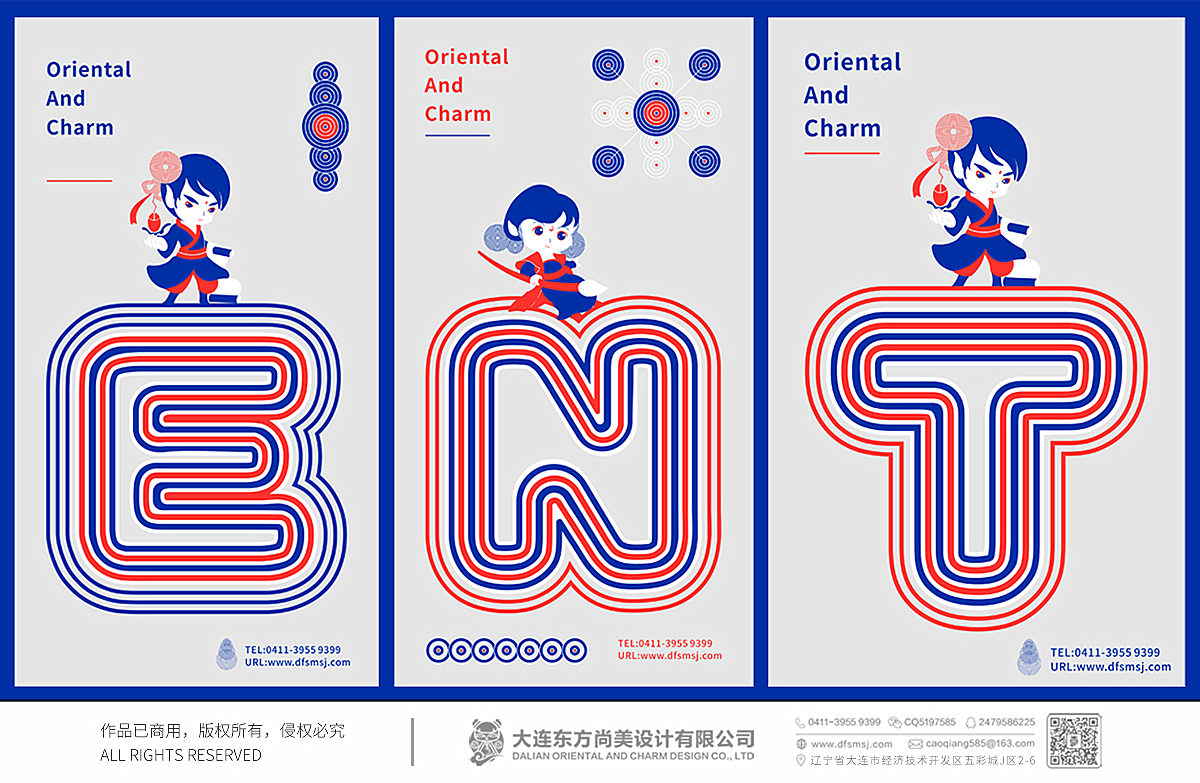 | Oriental Charm Cartoon image Design_Extension and creativity |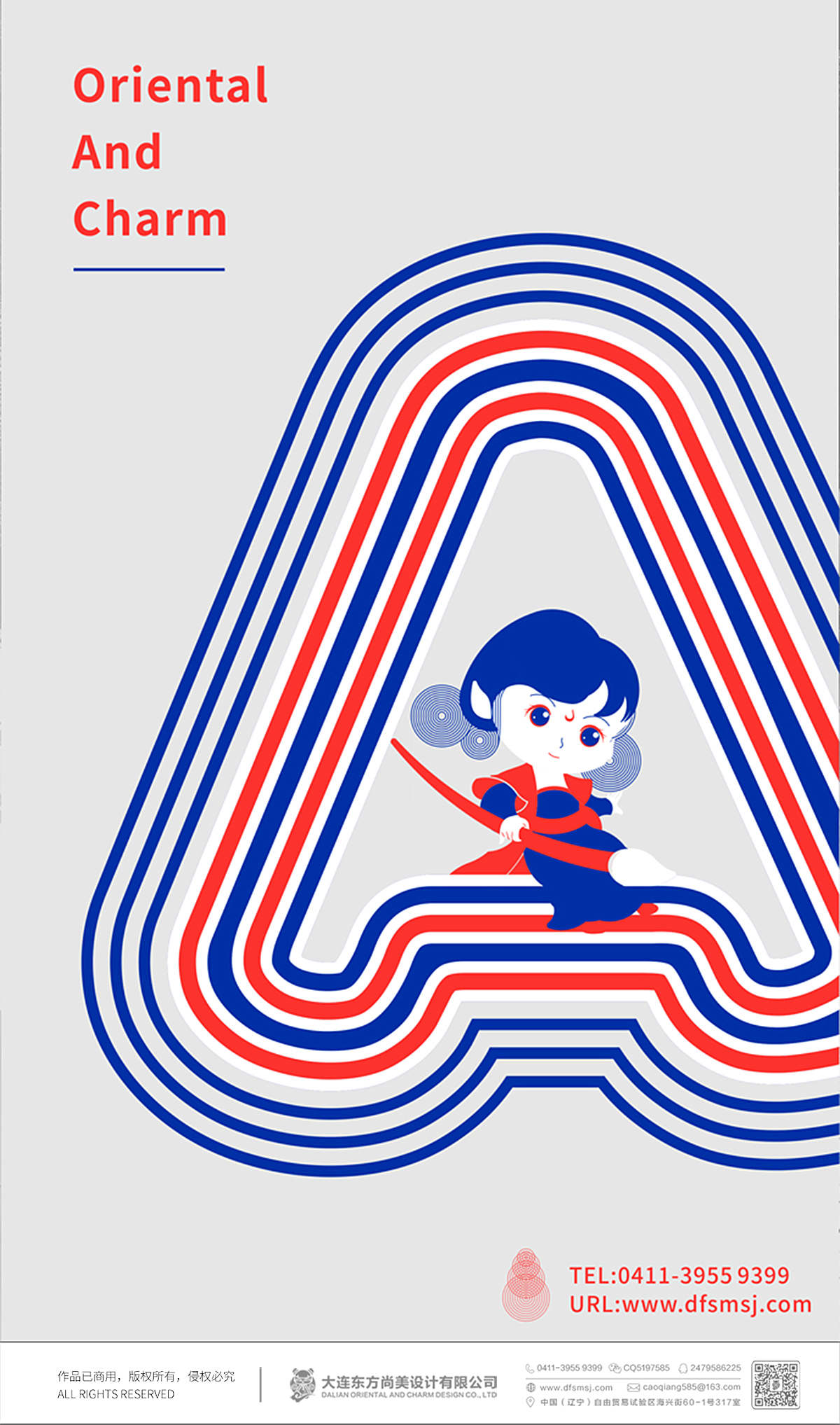 | Oriental Charm Cartoon image Design_Extension and creativity |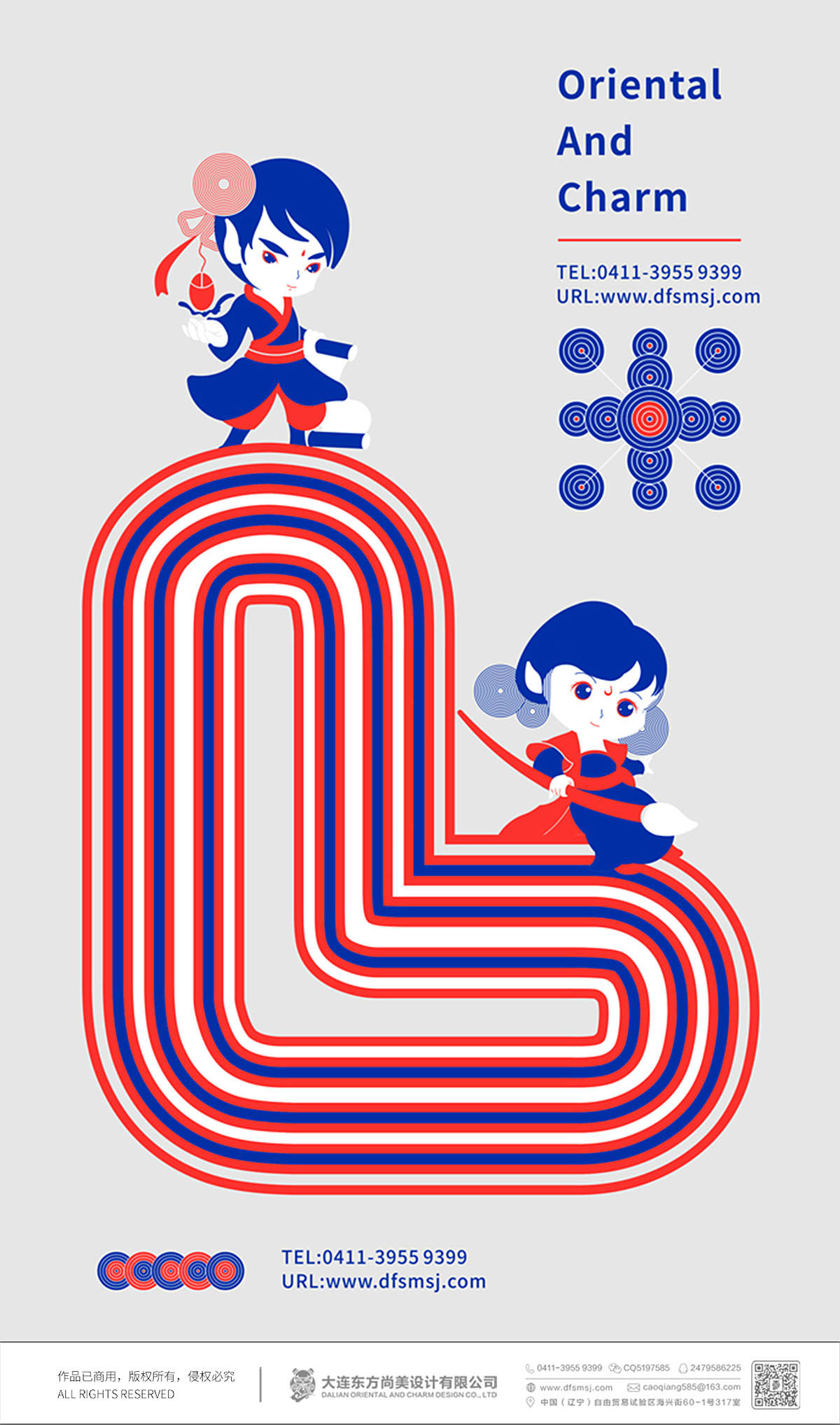 | Oriental Charm Cartoon image Design_Extension and creativity |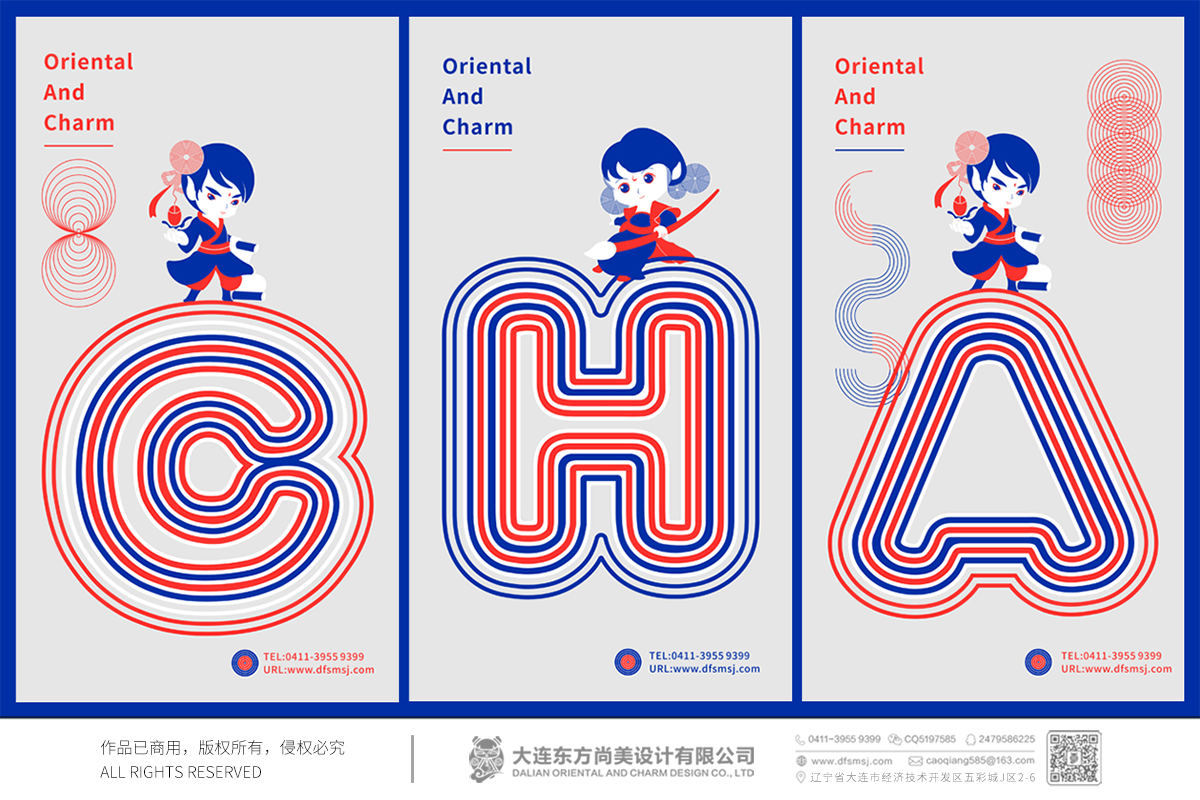 | Oriental Charm Cartoon image Design_Extension and creativity |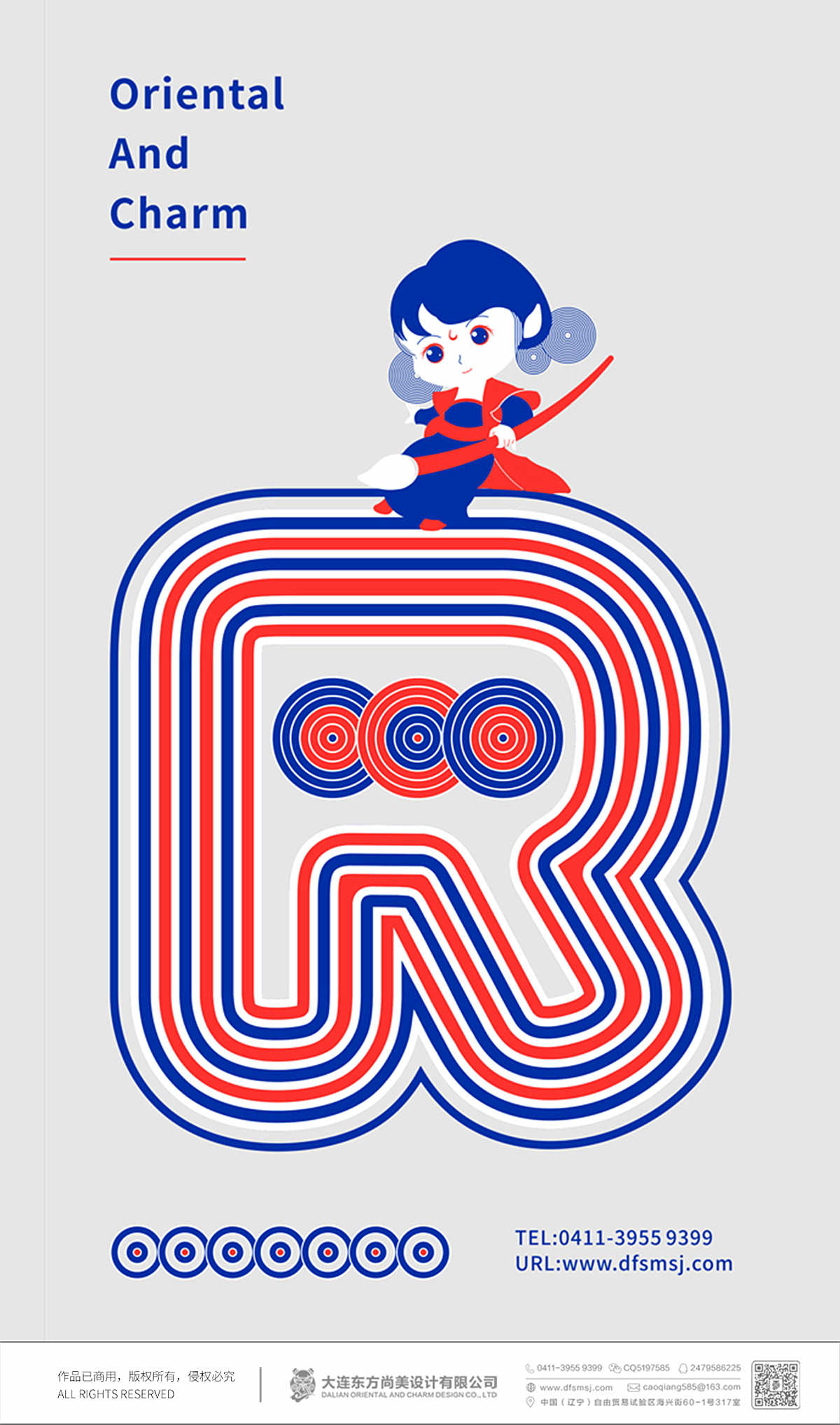 | Oriental Charm Cartoon image Design_Extension and creativity |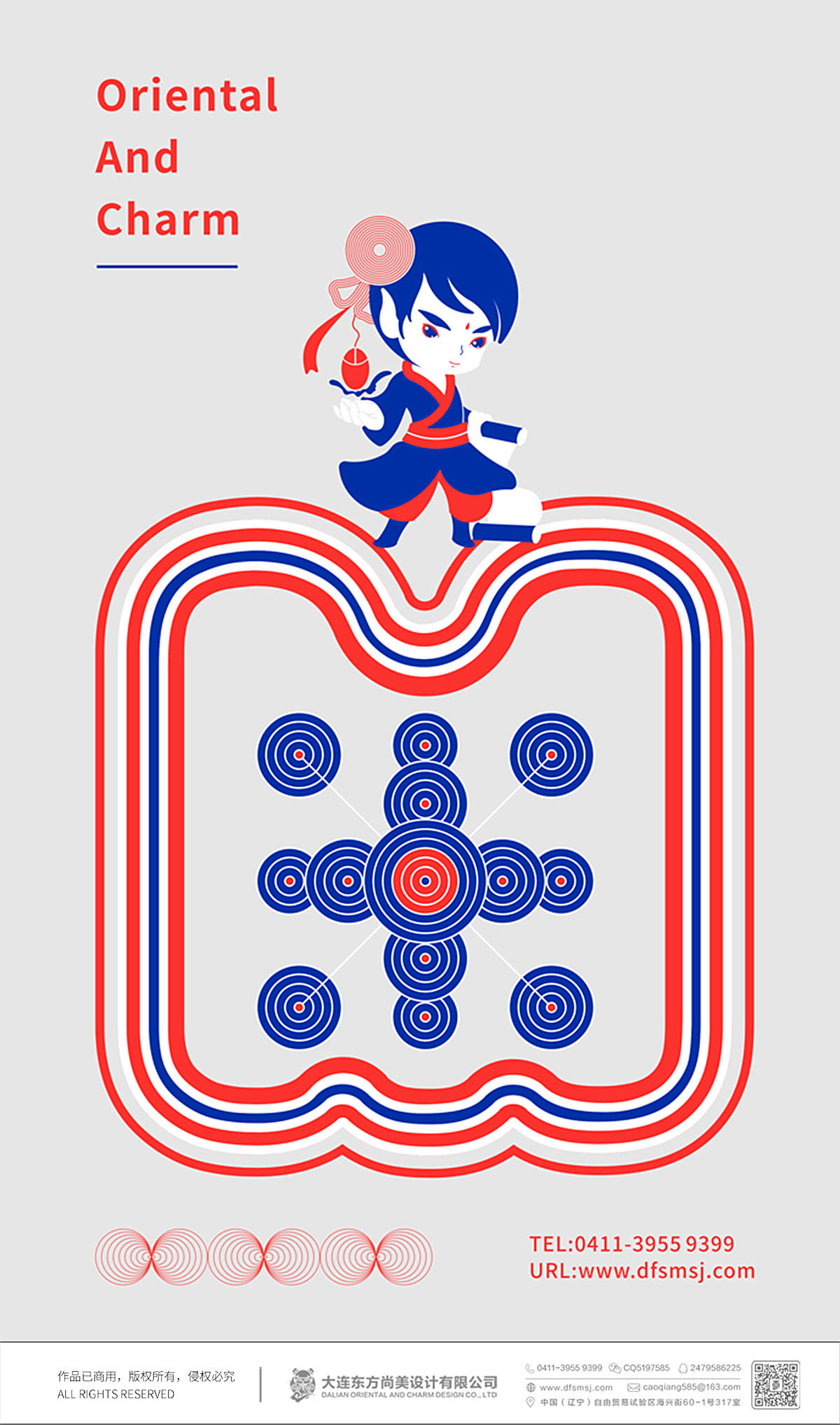 | Oriental Charm Cartoon image Design_Extension and creativity |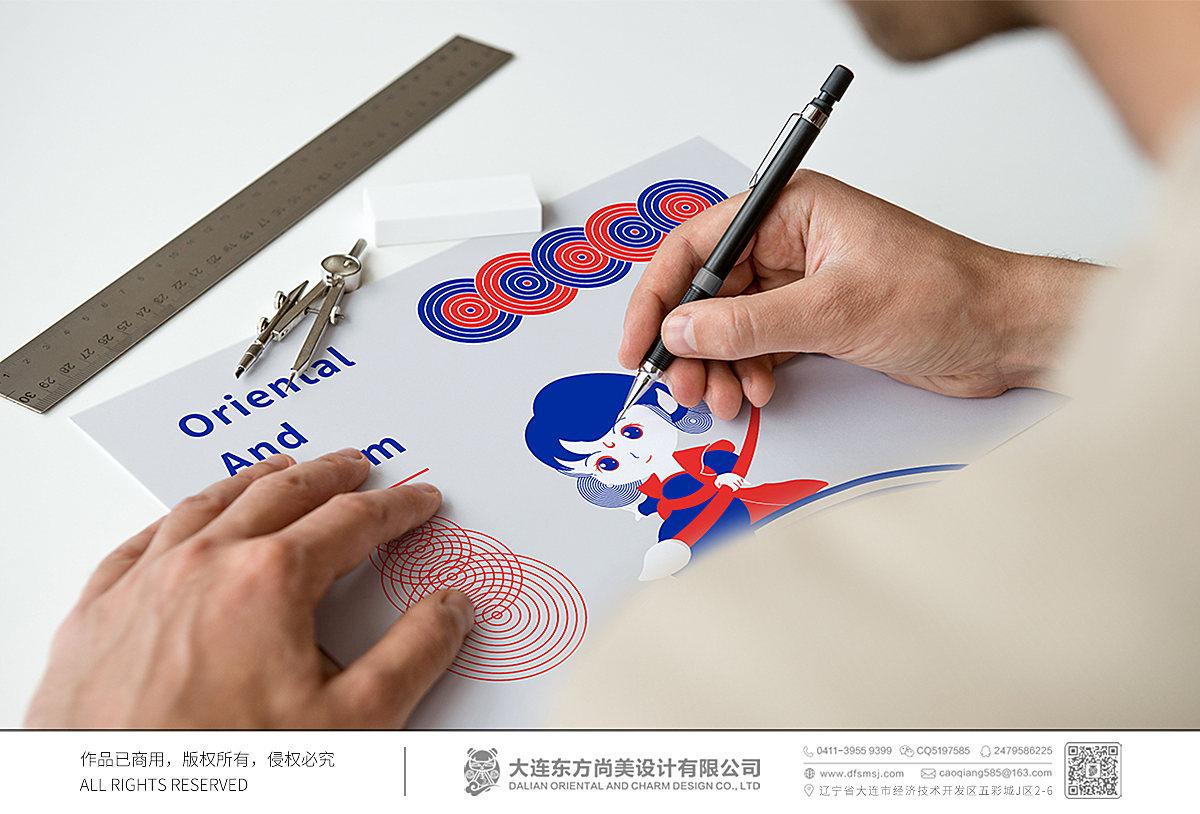 | Oriental Charm Cartoon image Design_Hand drawn render |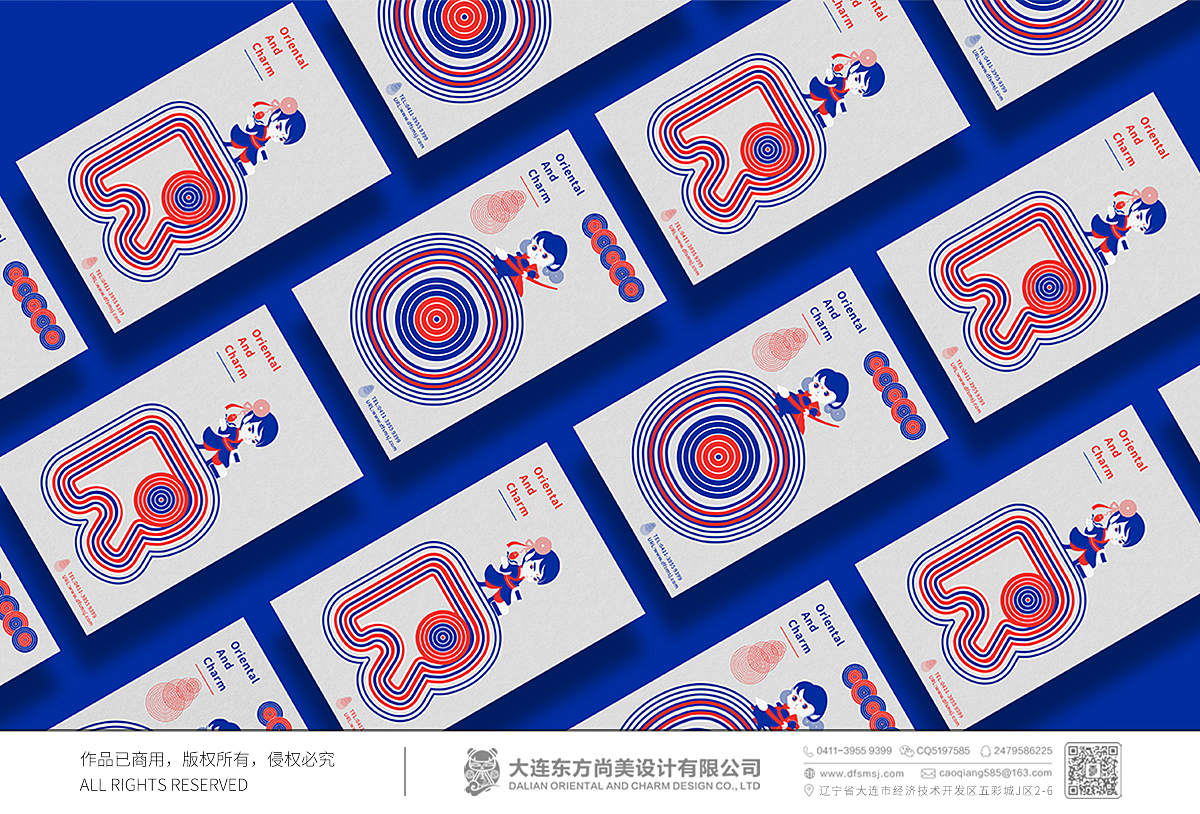 | Oriental Charm Cartoon image Design_Card effect |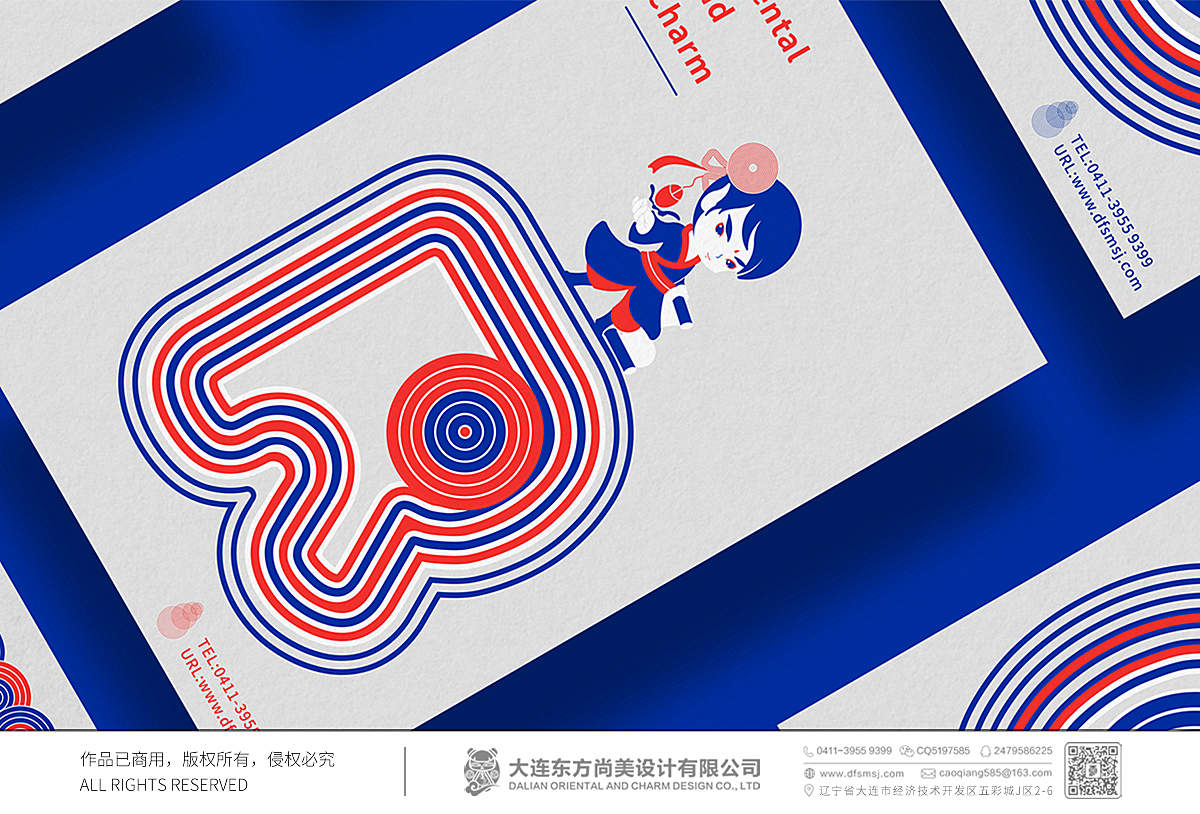 | Oriental Charm Cartoon image Design_Card effect |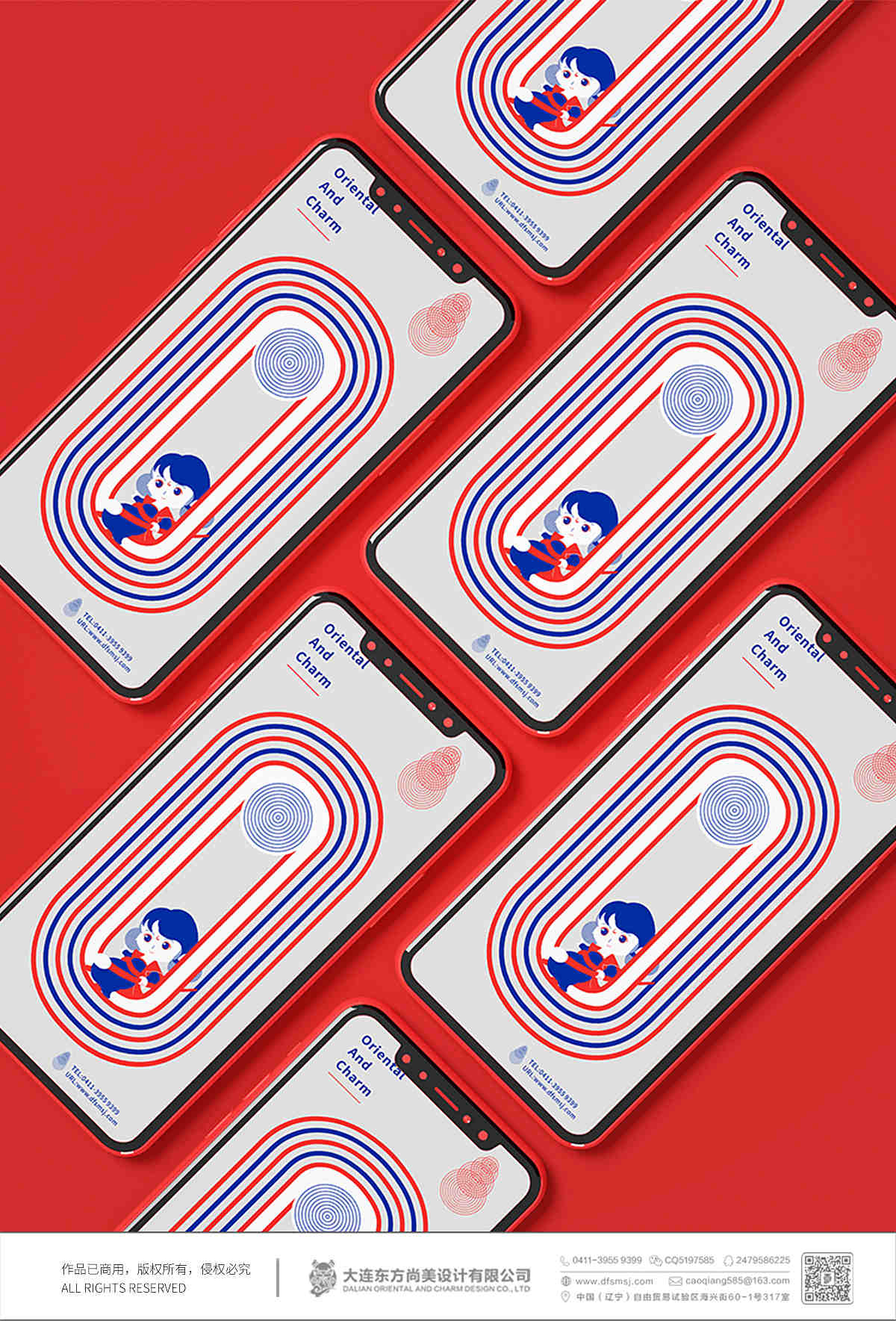 | Oriental Charm Cartoon image Design_Phone screen application |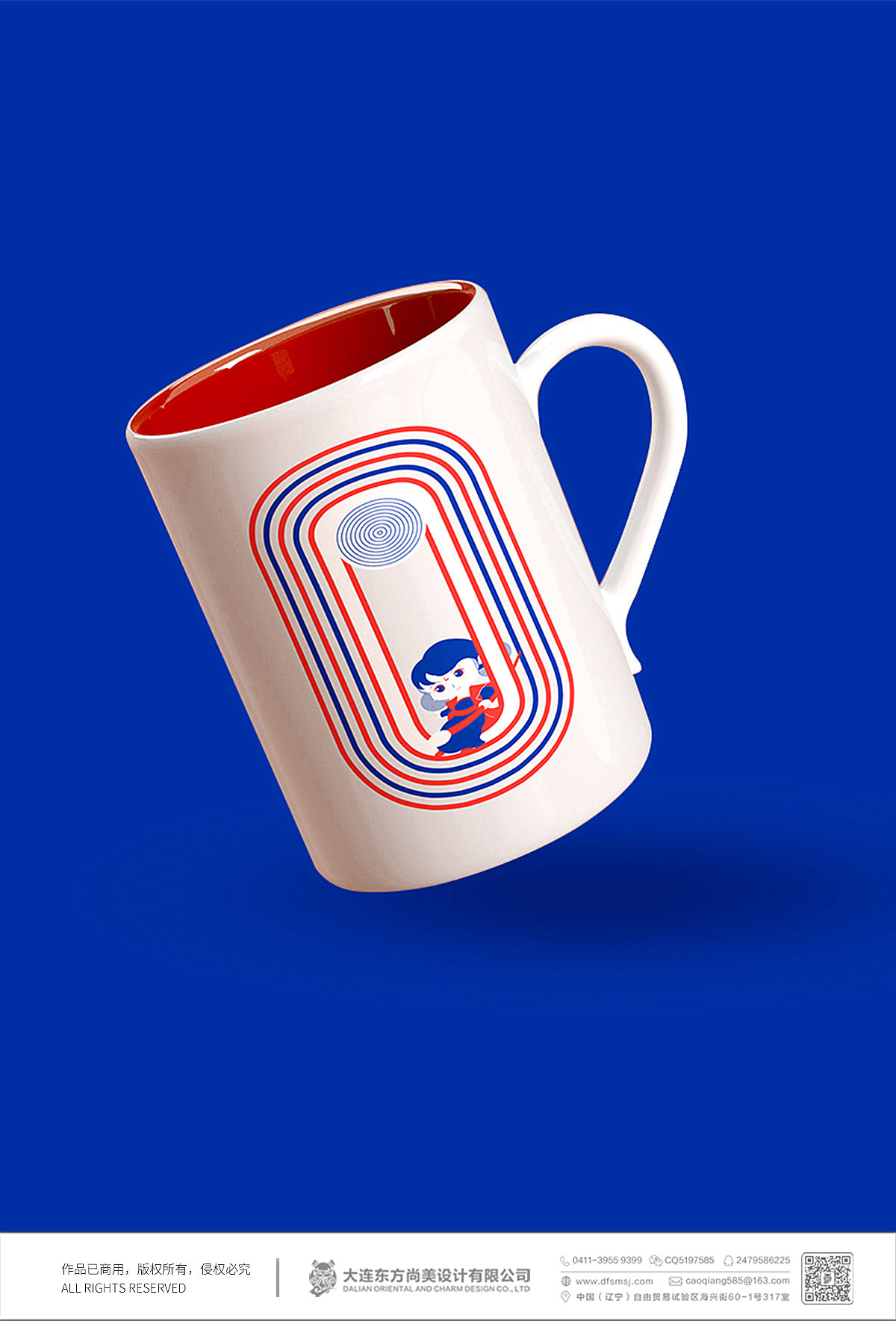 | Oriental Charm Cartoon image Design_Porcelain Cup Application |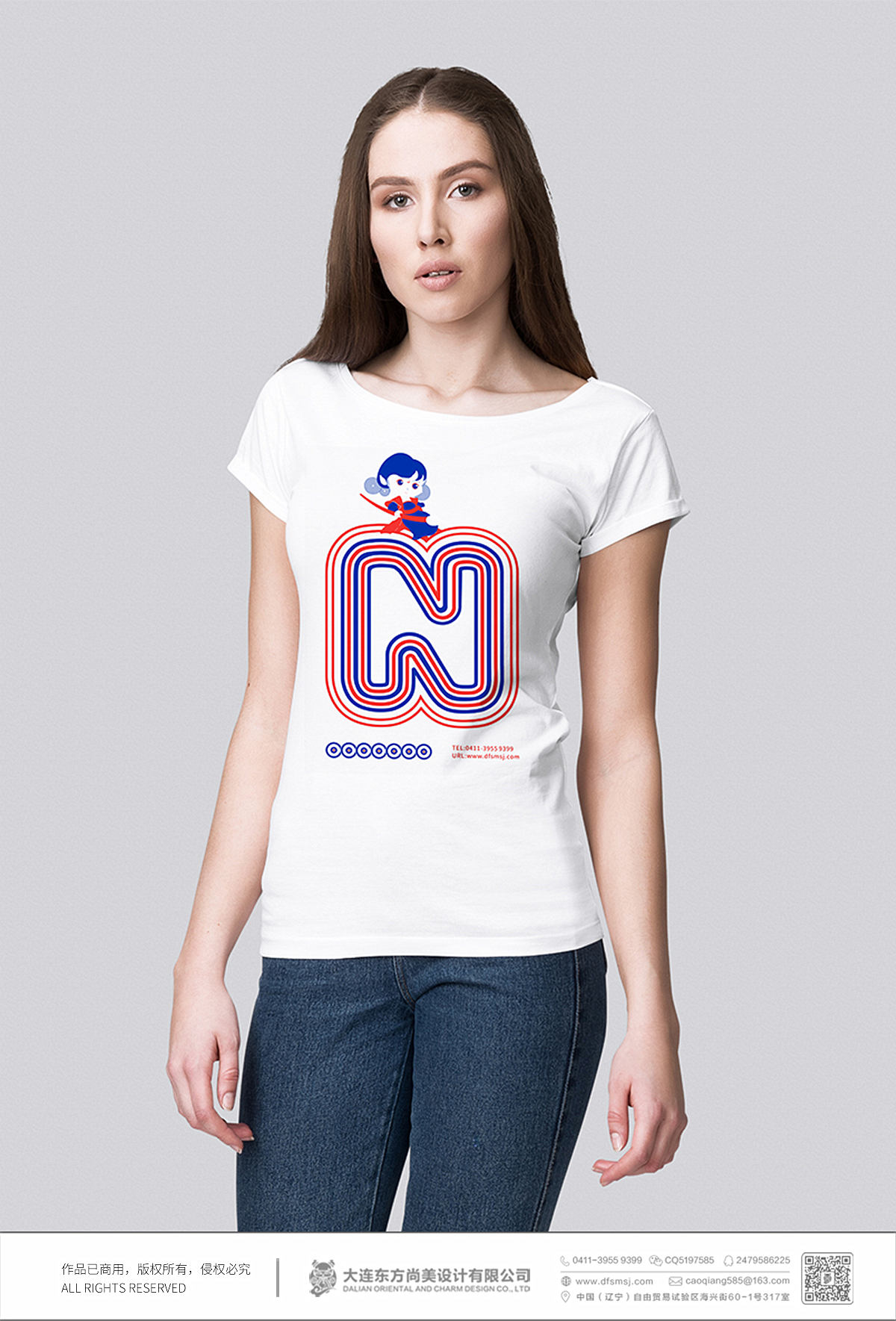 | Oriental Charm Cartoon image Design_Clothing application |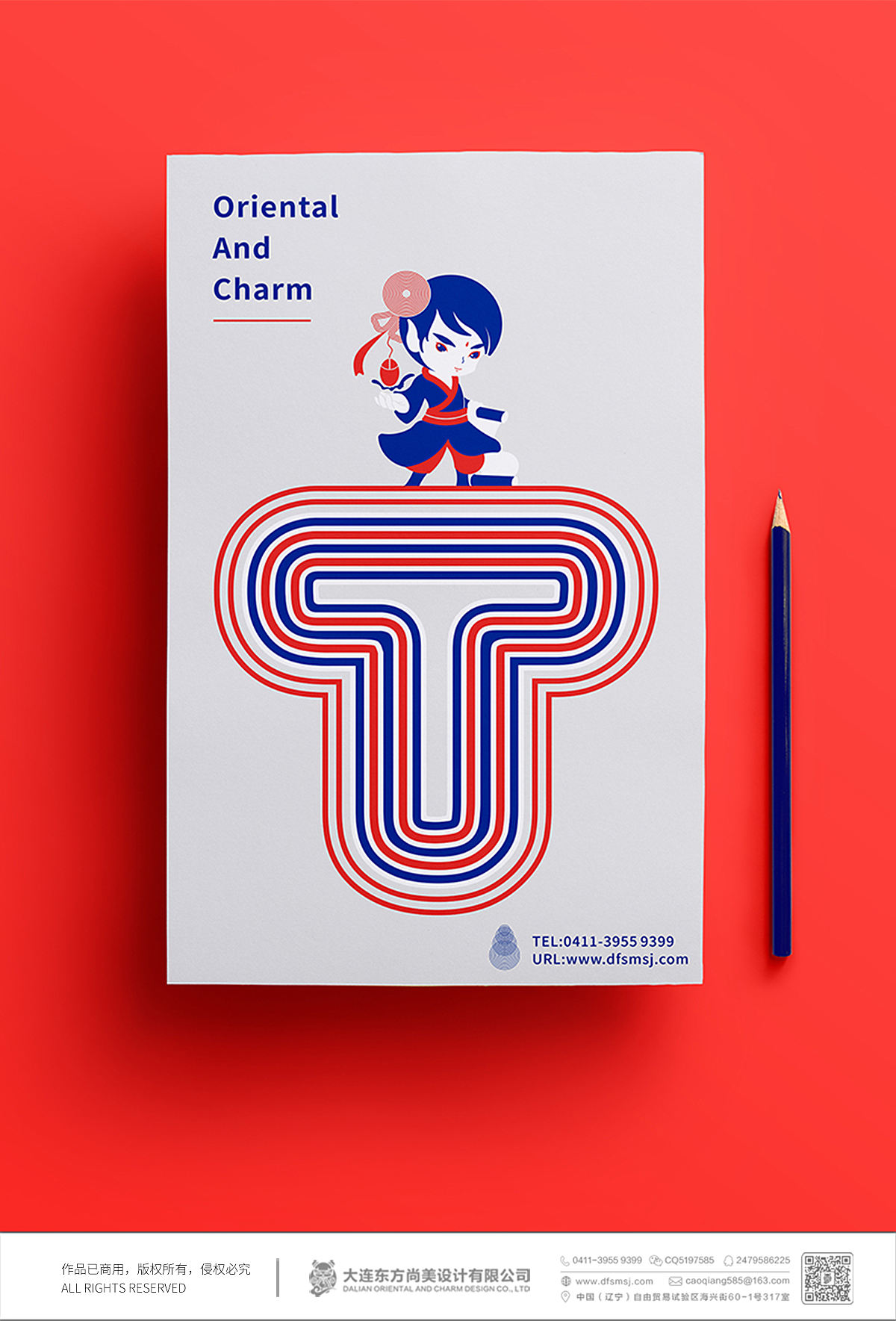 | Oriental Charm Cartoon image Design_DM Page Application |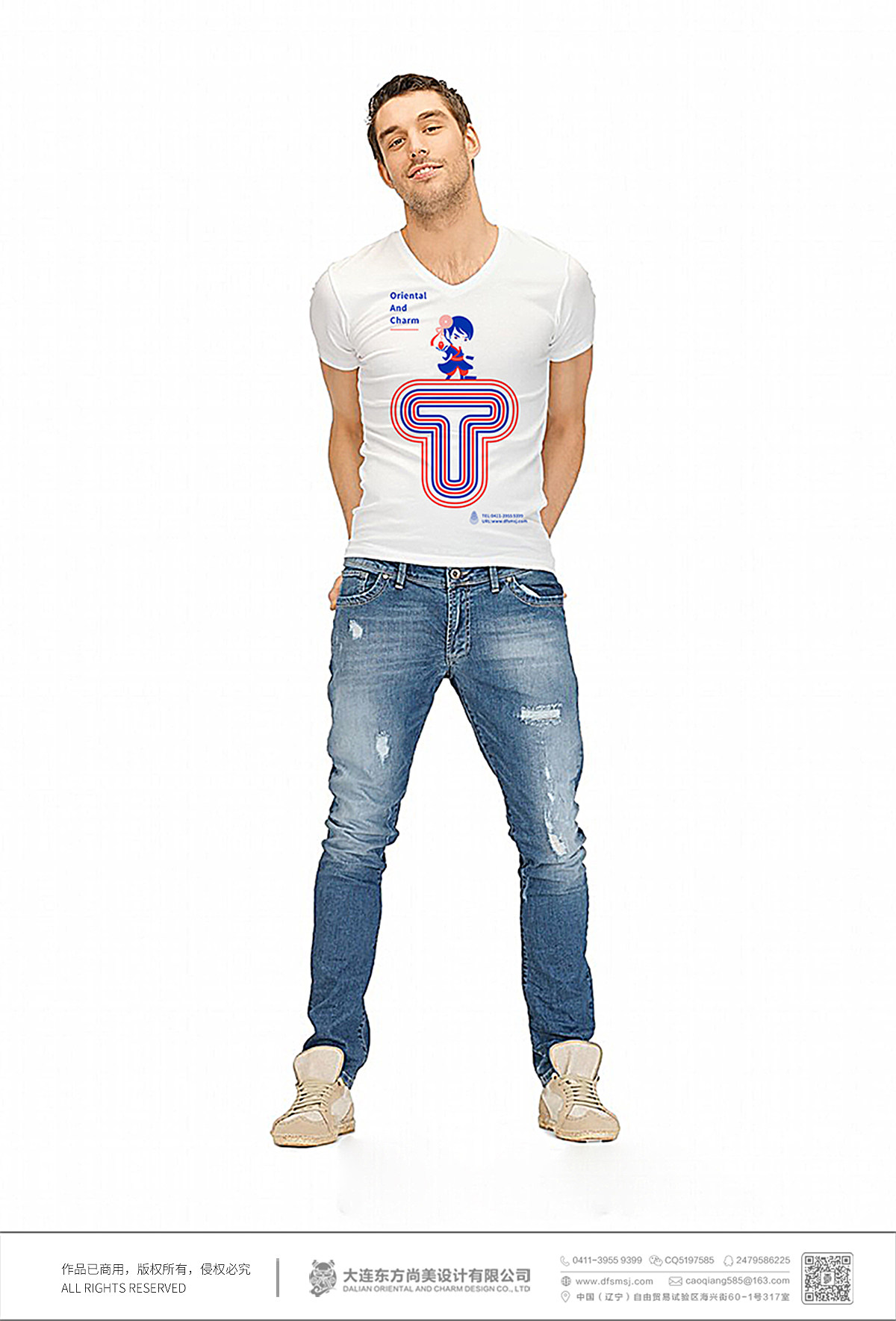 | Oriental Charm Cartoon image Design_Clothing application |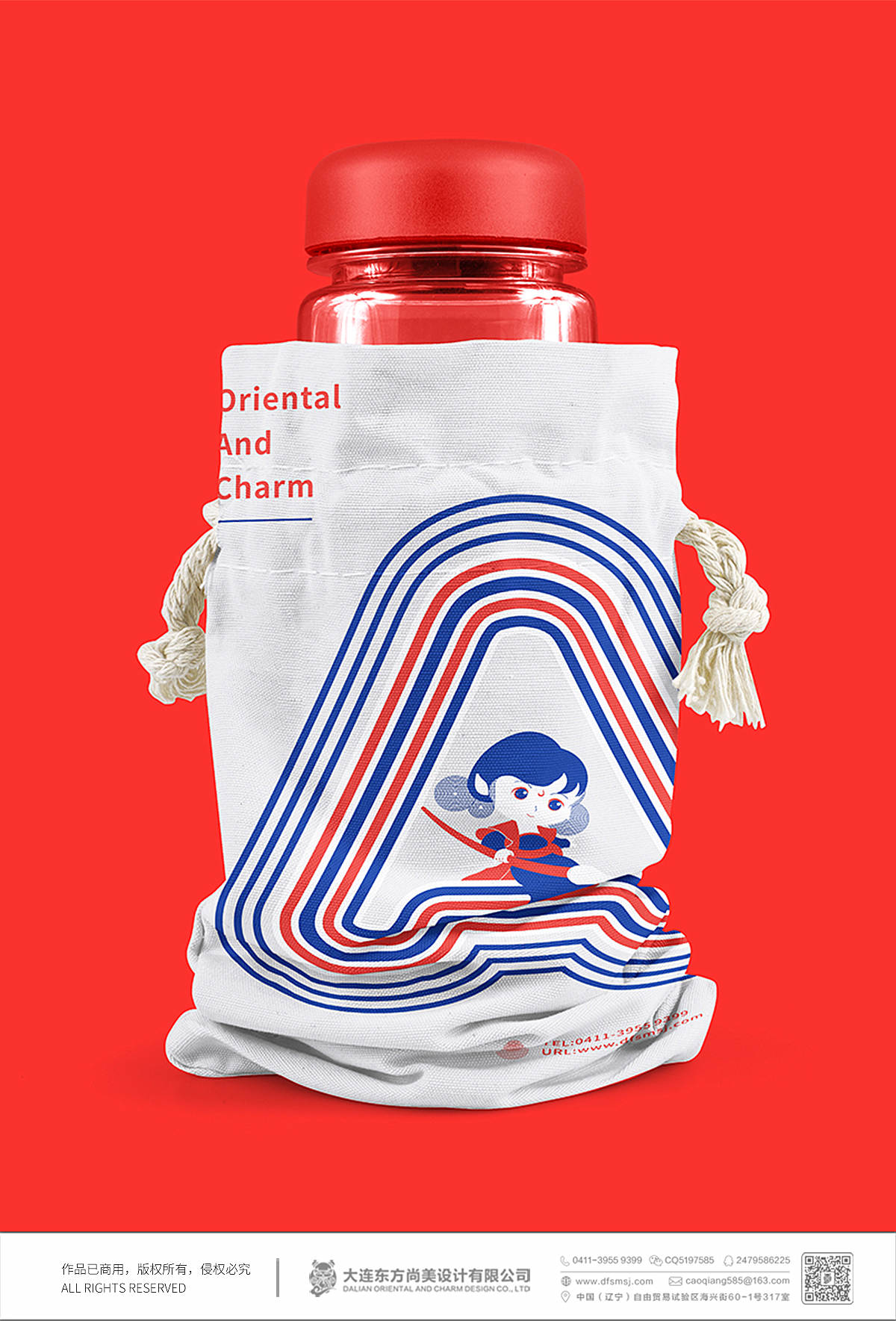 | Oriental Charm Cartoon image Design_Water Cup Bag Application |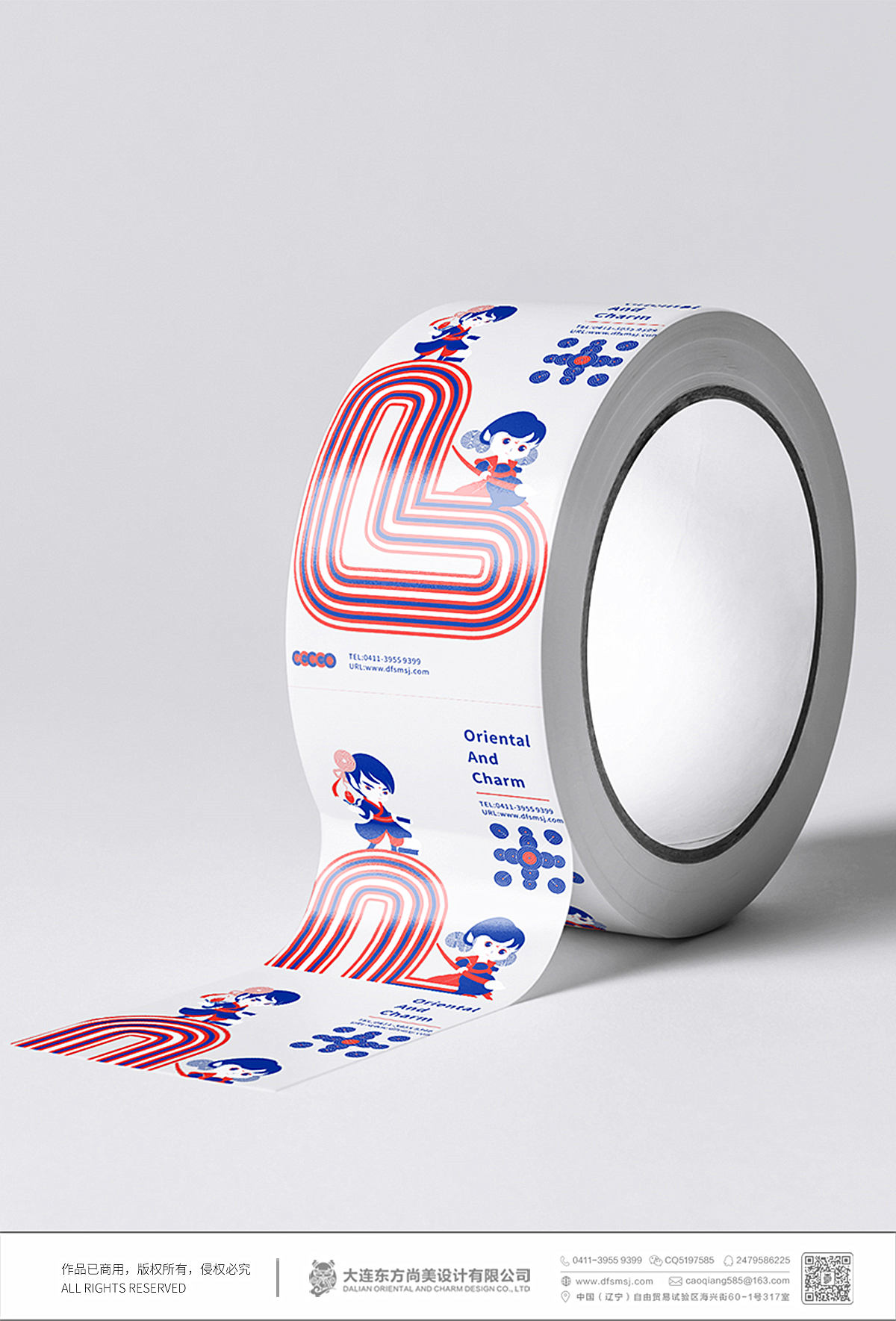 | Oriental Charm Cartoon image Design_Tape Application |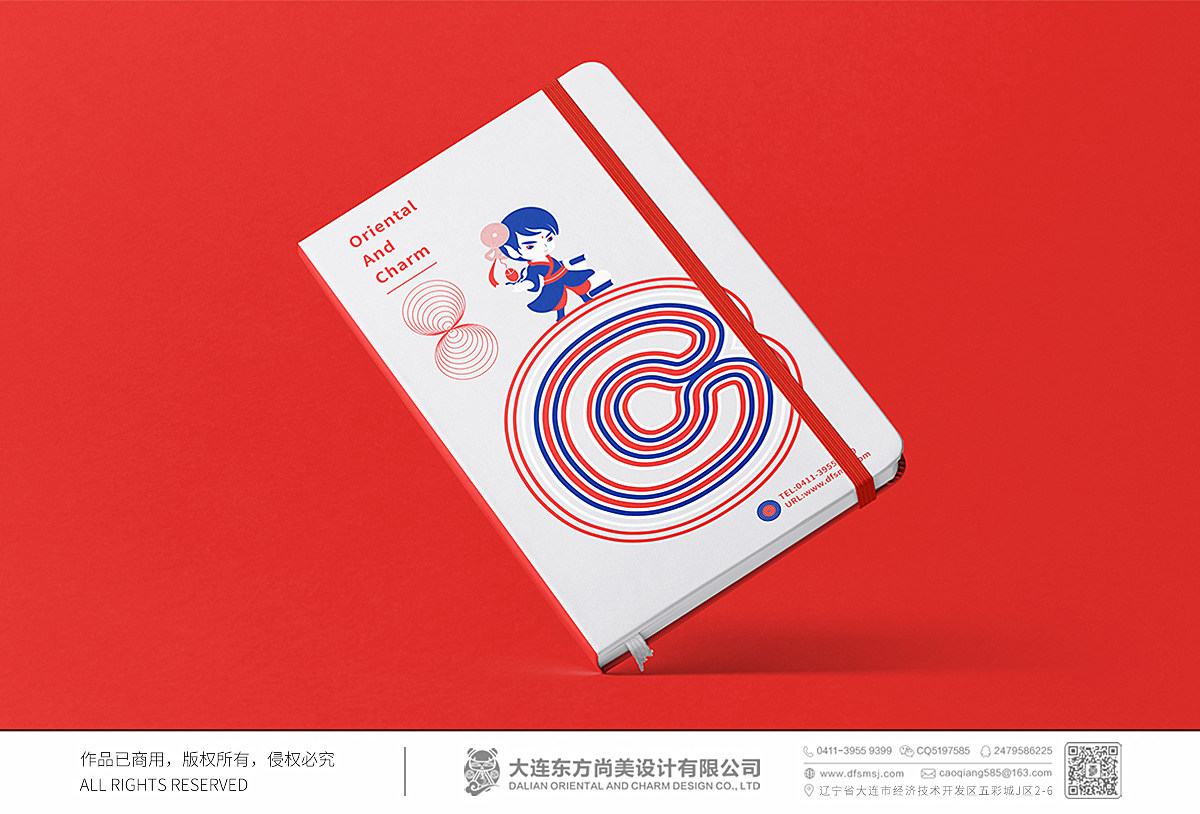 | Oriental Charm Cartoon image Design_Books Application |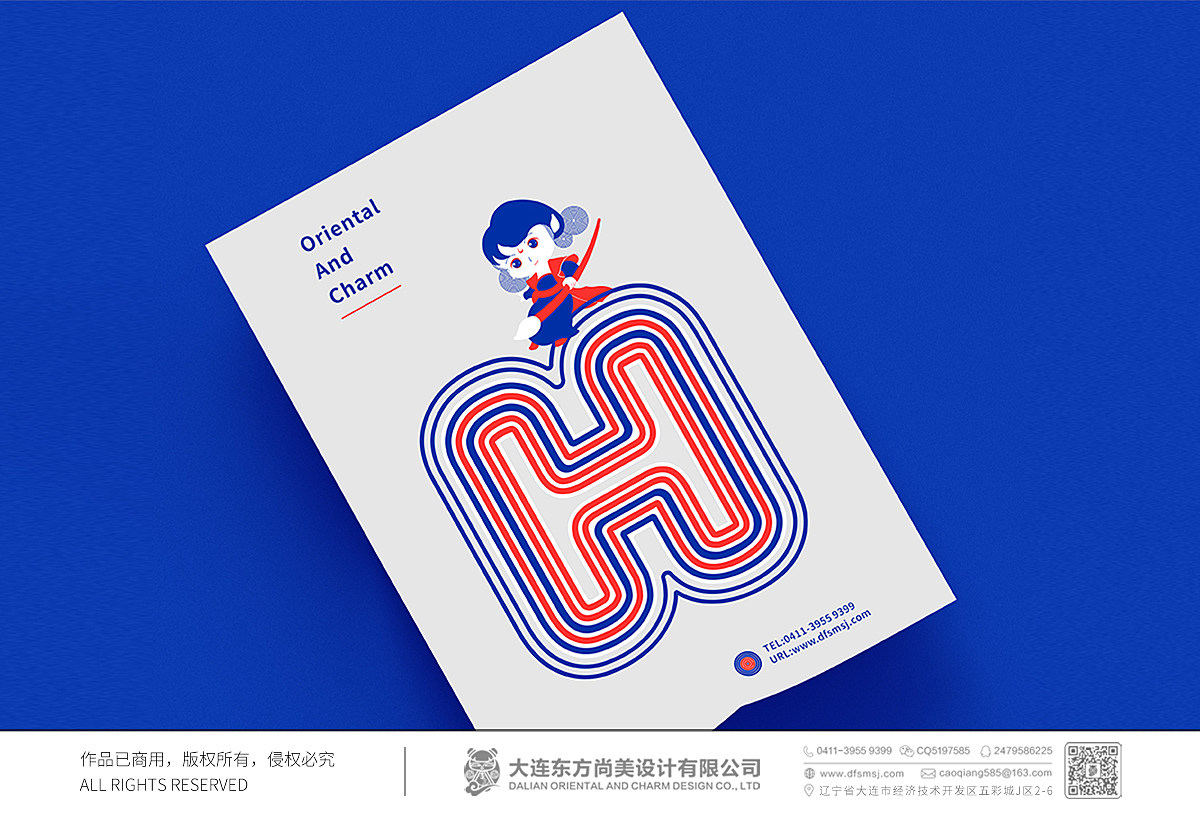 | Oriental Charm Cartoon image Design_DM Page Application |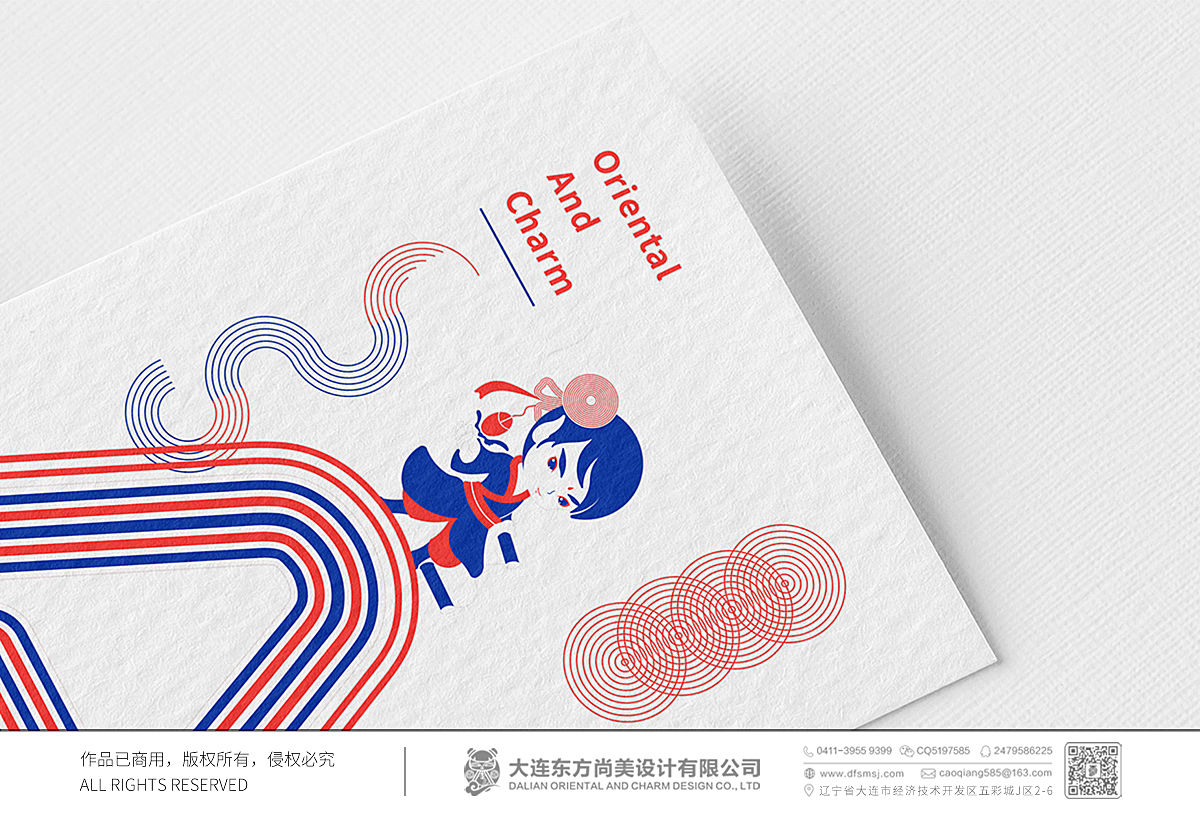 | Oriental Charm Cartoon image Design_DM Page Application |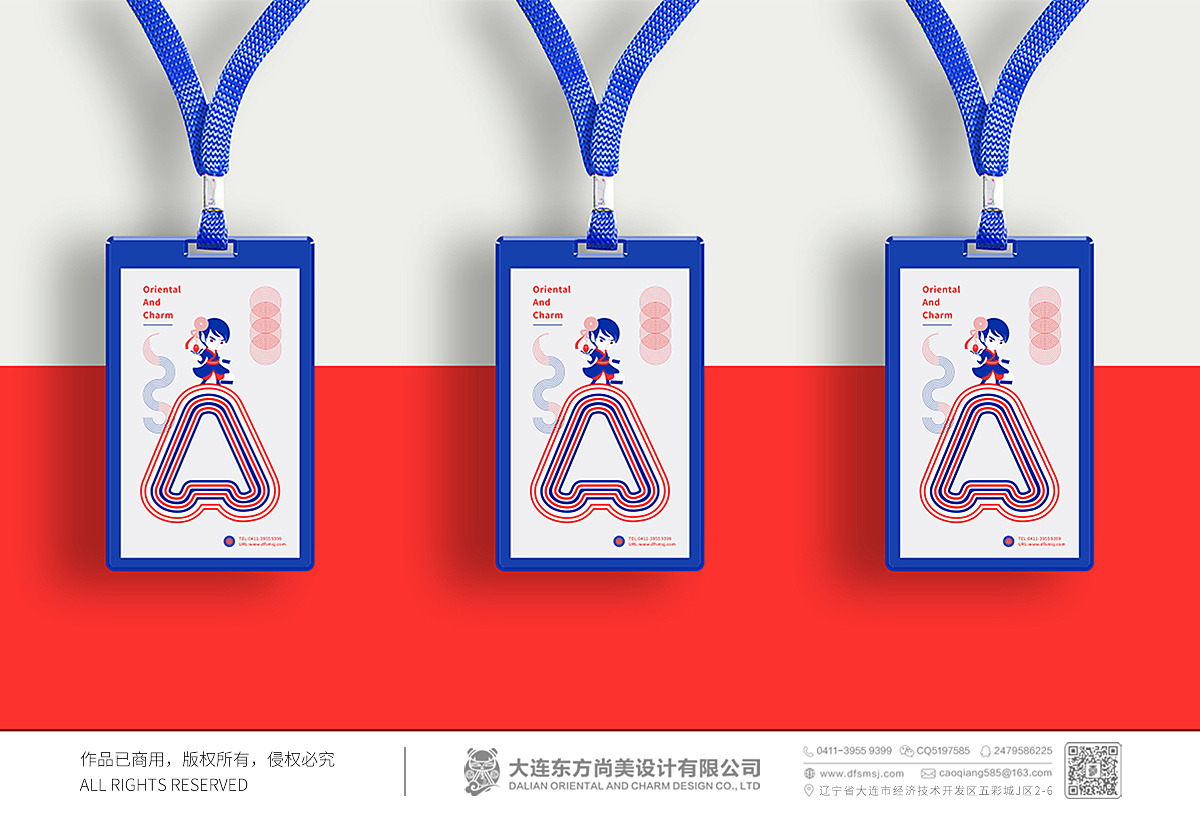 | Oriental Charm Cartoon image Design_Badge Application |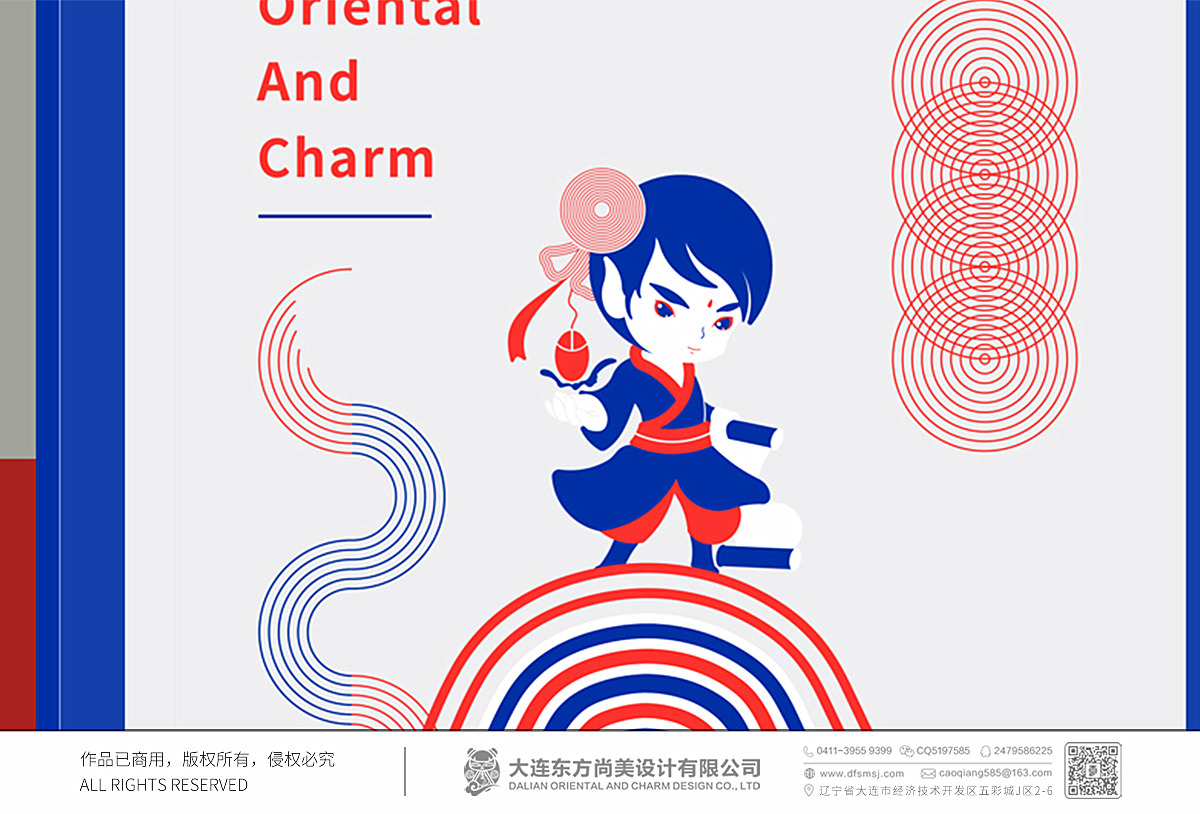 | Oriental Charm Cartoon image Design_Badge Application_Local close-up |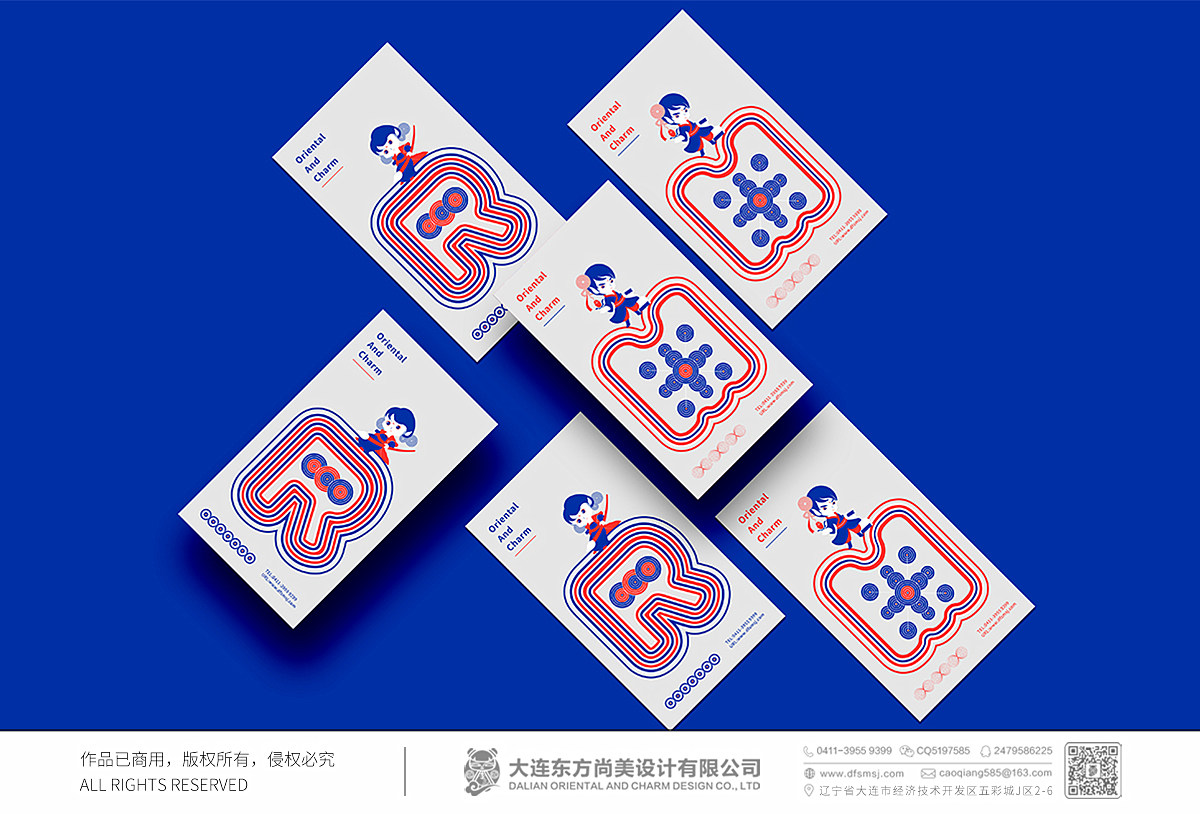 | Oriental Charm Cartoon image Design_Cards Application |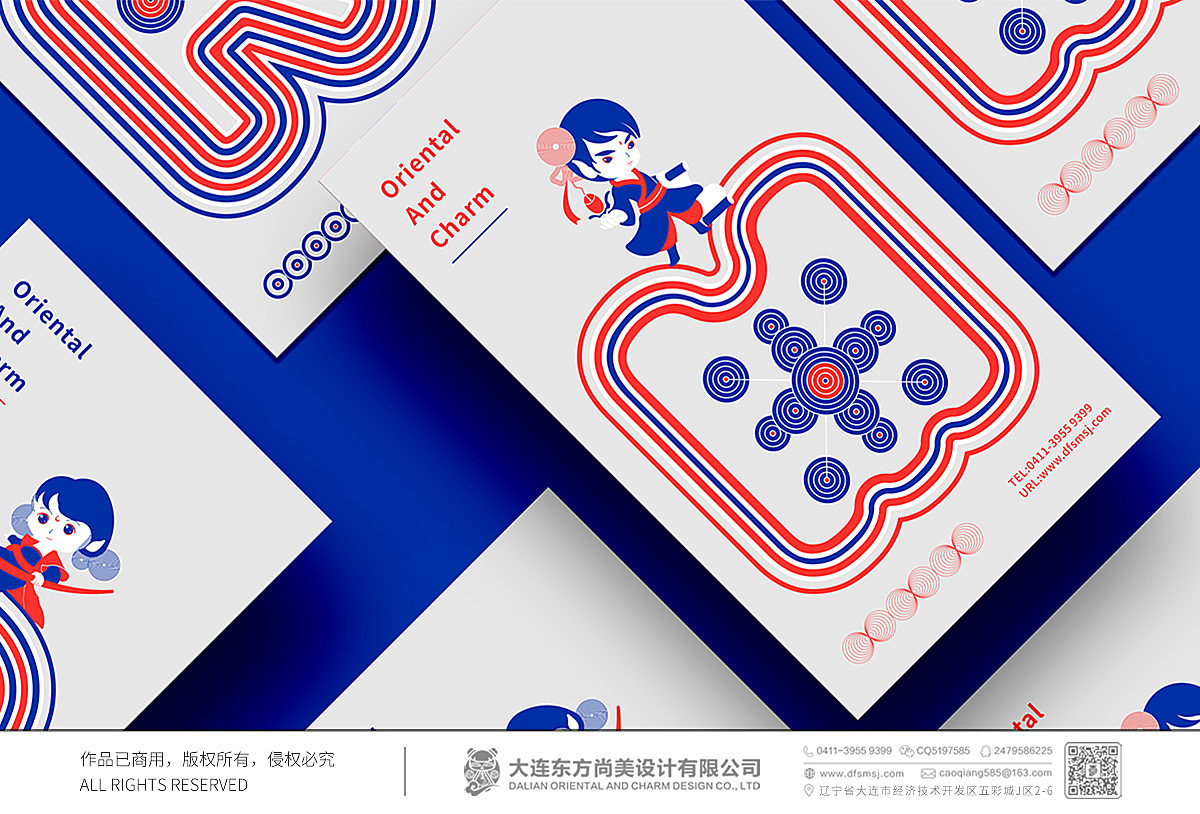 | Oriental Charm Cartoon image Design_Cards Application_Local close-up |